Carissa Pinkston who is a model for Marc Jacobs, Savage x Fenty, Prabal Gurung, and more—has recently been getting dragged online for falsely coming out as a transgender woman while trying to avoid backlash for previous trans-phobic comments, and the story is truly crazy.
After she "came out" and was called out for her lie, Carissa went on Instagram to confess that she isn't actually a transgender woman. Apparently, Carissa lied about being a transgender woman only so people would stop sending her hateful messages because of her trans-phobic Facebook rants.
Read some of her rants below: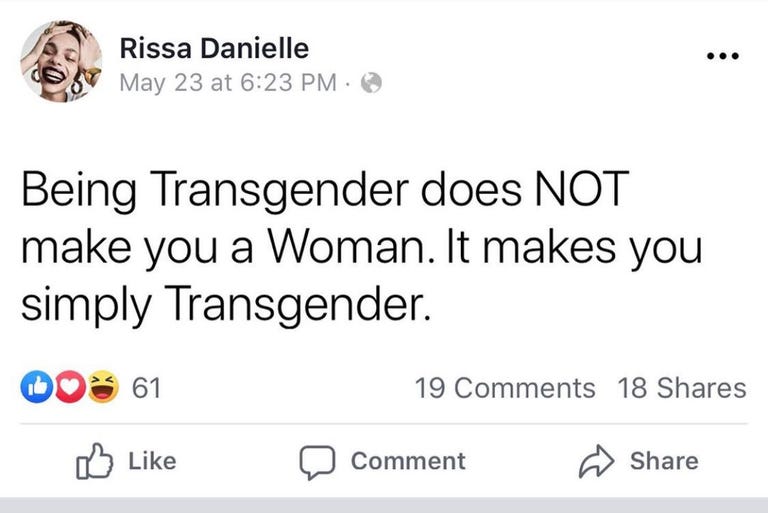 But after she was allegedly fired from one of her modeling gigs, she came up with this sad story and lied about being trans-gendered to avoid anymore consequences! (See Below)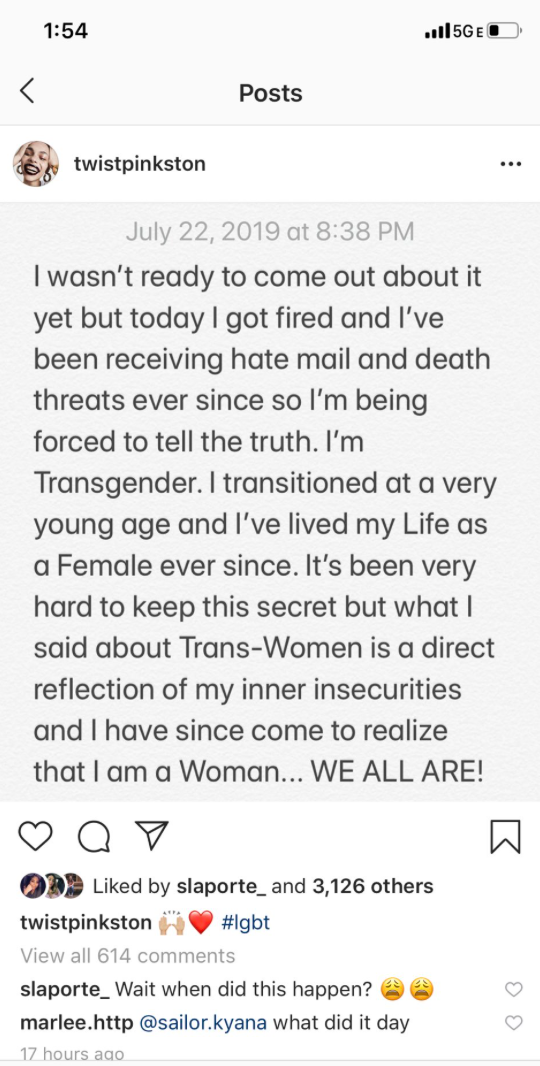 But if you read the tweet below, you will see a screenshot of her friend (@oddfreckles) in the comments telling everyone that she is lying about being trans)
What is happening on Instagram with the model Carissa or her IG @/twistpinkston . She is claiming she is trans-woman, but supposedly had transphobic comments in the past? And one of her friends @/ oddfreckles is actually saying she is lying about being trans pic.twitter.com/GigdFklhNI

— K (@kyananzu) July 23, 2019
After being caught in a lie, she finally came clean!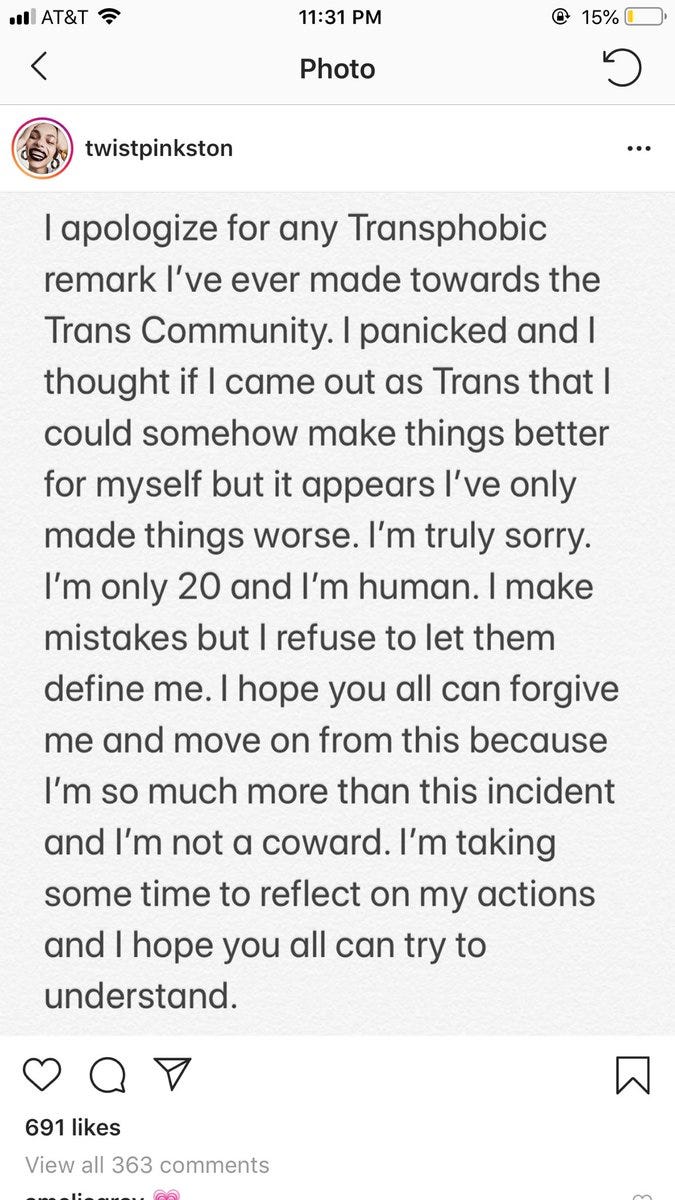 She has since deleted her apology!
I hope CIS gets help